Former KCCA FC hitman Sadat Anaku has completed his move to Dundee United FC.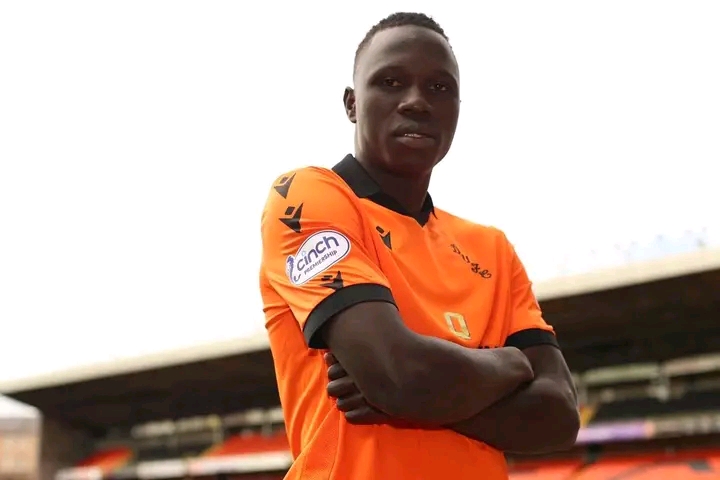 Sadat Anaku who has been very key in kCCA's squad registering six goals unto his name has been confirmed a player of Dundee FC.
This was confirmed by the club on its official Twitter account where they expressed their gladness to sign the former KCCA FC man.
"we are delighted to confirm the signing of Ugandan striker Sadat Anaku on a two year deal from KCCA FC." The team tweeted.
After penning a two year deal with Dundee United FC Anaku also expressed his joy joining the club which he sees as so historical ass he's setting his eyes playing in front of the fans .
"Am delighted to join the great club which is so rich in history. For the next two years am looking forward to play Infront of the fans." He said
Anaku Sadat joined KCCA FC in 2016 through it's juniors team where he had a spectacular performance leading to his promotion to the senior team in 2019 featuring for the club for three seasons .
Anaku has scored has scored twenty two goals in sixty goals he has featured for the club.
Anaku will now try his luck at Dundee United FC a club in the Scottish league