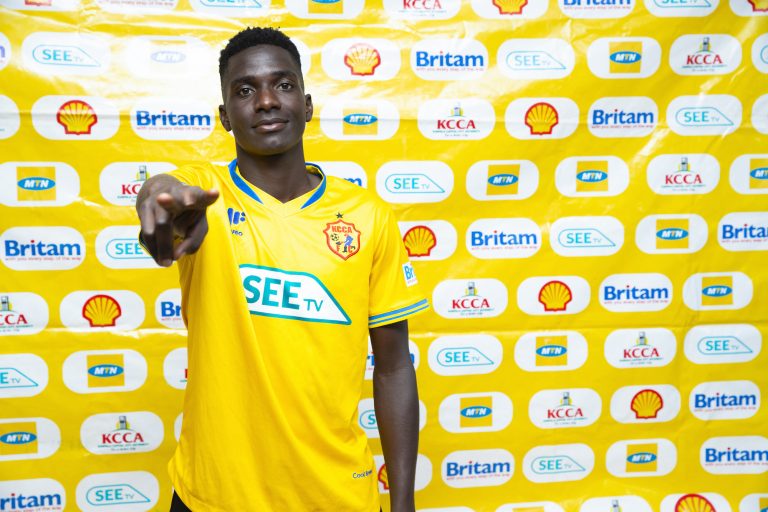 After penning down a five year deal with the Lugogo based club KCCA FC Haruna Lukwago has expressed his joy joining the club.
The youngster said that it's every young players dream to join the club . Having winning the U20 cambiaso championship with the club the youngster is ready to achieve more with the club.
"I am delighted to join KCCA FC. It is every young player's dream to play for a club like KCCA FC. I was so happy when i got my first chance with the club in the Cambiasso and Rainbow U20 International Tournament in Dar es salaam, Tanzania and we won it. It was a very good feeling for me and my mates. It is the same success I want to achieve now that I have been signed to the senior team. I want to give my best for this club and win here. I have shared with the junior team coaches Richard Malinga, Saka Mpiima and the Club Manager Morley Byekwaso who have told me the responsibilities of the senior team are different from those of the junior team and I believe I am ready for the task ahead."
Lukwago is a versatile player who plays as a right back and a right wing back.
He has been at clubs like C.R.O FC ,Mbarara city FC junior team and Rwampara Bulls.
The club has also signed Daniel Isiagi,Mujuzi Mustapha,Shaban Mohammed,Tshisungu Kankonde,Moses Waiswa,Ssenoga Mohammed, Faisal Wabyoona ,Saidi Mayanja and Allan Enyou.